Both Elizabeth Howard and Laura Duffy have vast experience in the area of medical negligence. Medical negligence claims are complex and expensive cases to bring. They involve extremely upsetting and traumatic experiences for our clients and their family members.
We understand that bringing a medical negligence case can be daunting and we do everything that we can to make the process run as smoothly for you. Elizabeth Howard and Laura Duffy have a solid reputation of pursuing medical negligence claims and will spend the time needed in order to put together the evidence necessary.
It is also important that not only do you obtain compensation where appropriate but that you also obtain an explanation as to what happened to you or your family member and that the doctor or hospital are held accountable for their actions.
If you have any concerns about the way you or a family member have been treated by a medical professional please contact us for advice. It is crucial in such circumstances that early and expert advice is given to you and in most cases strict time limits apply.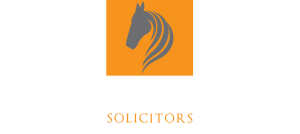 Ballyowen Castle, Eurospar Shopping Centre, Lucan, Co. Dublin
Ph: (01) 610 5185 Fax: (01) 505 5045 Email: info@elizabethhoward.ie