Accidents happen every day, in all walks of life. Every year in Ireland thousands of people are injured through no fault of their own.
Often these injuries result in pain, stress, financial loss and reduced quality of life. In simple terms, the injured
party is entitled to compensation for damages in these situations.
We at Elizabeth Howard & Company are specialists in *personal injury law with an established reputation for achieving optimum accident claim compensation for our clients.
We help injured people recover losses and damages resulting from work related incidents, **road traffic accidents and many other events where harm or injury is caused due to the negligence of others.
Our primary aim is to ensure our clients receive clear and objective advice and the best possible outcome from a financial and personal perspective. For further information or quote call (01) 610 5185 or click here for us to call you.
* In contentious business, a solicitor may not calculate fees or other charges as a percentage or proportion of any award or settlement ** In contentious business, a solicitor may not calculate fees or other charges as a percentage or proportion of any award or settlement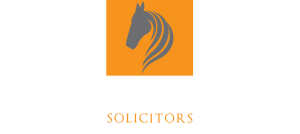 Ballyowen Castle, Eurospar Shopping Centre, Lucan, Co. Dublin
Ph: (01) 610 5185 Fax: (01) 505 5045