Road traffic accident
Get the registration number of the other vehicle.
Take insurance details which can be readily obtained from the disc on the screen but also be firm in the determination to take information from the other driver if these details are not readily available.
Report the accident to the Gardai and if possible wait for them to arrive. They may have to give evidence and it will be beneficial if they have seen the position of the vehicles after the collision.
Take a photograph of the position of the vehicles if possible.
Take the names of any witnesses to your accident and their addresses
Get any admission of liability in writing.
Never admit liability, this will invalidate your insurance policy and you may have to pay from your own pocket!
Never leave the scene of the accident until you have name, insurance and registration details
General Accident
Take the names of any witnesses to your accident and their addresses
Take a photograph of the place where you had your accident, if the accident happened at night take a photo at the time of the accident and in day light.
Notify the Local Authority if the accident was as a result of a public facility. Always get the name of the person to whom you have spoken.
Go to a Doctor or to Hospital if this is deemed necessary. One of the questions which will be asked in connection with a claim is when you first attended with you doctor or at a hospital
Always report an accident to ones Employer or to the Supervisor or to somebody in authority. If there is no record of the accident having been reported this will initially cast doubt on the claim in the eyes of the Employer if the accident happens in work.
Never sign an admission of liability or other document which holds you responsible for the accident. Although the employee may have a cause of action against the Employer for negligence which resulted in personal injury the Employer can not necessarily dismiss the employee simply because a claim is being brought.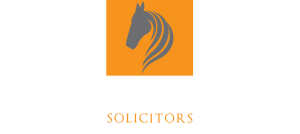 Ballyowen Castle, Eurospar Shopping Centre, Lucan, Co. Dublin
Ph: (01) 610 5185 Fax: (01) 505 5045 Email: info@elizabethhoward.ie